Digital Twins
Controlling all aspects of your product in a blockchain-enabled world.

Mapping out and creating a real-time, digital lifecycle for your products.
The reasons
New customer's expectations.
Real-time data access for all stakeholders.
Extending product lifespan and durability.
Tokenizing the chains of supply and consumption.
01
The Twinning
Reflect the entire story from the designing process, production and distribution to shape to world we will inhabit tomorrow.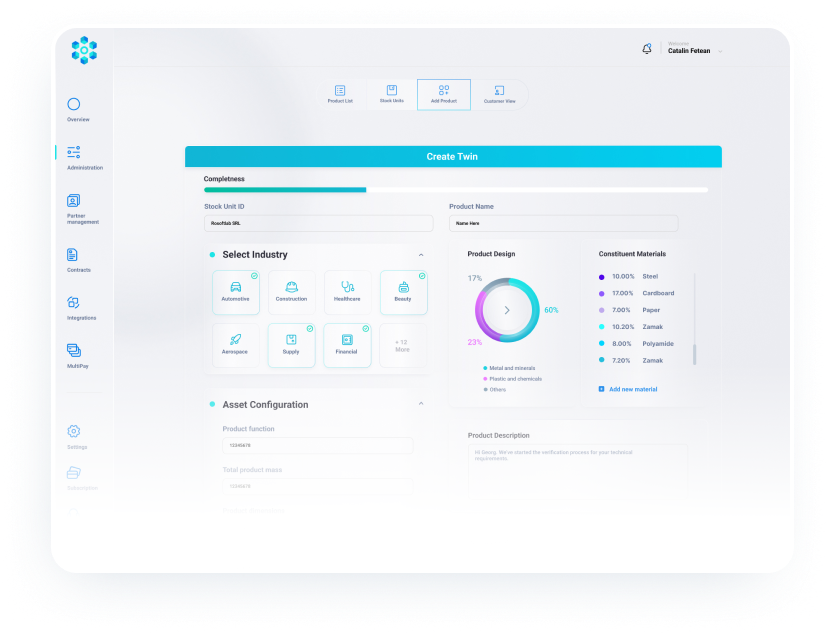 02
Customer View
Enabling brands, retailers, designers, manufacturers and anyone inside of the value chain to comply with green product standards to ensure the most positive impact on the planet.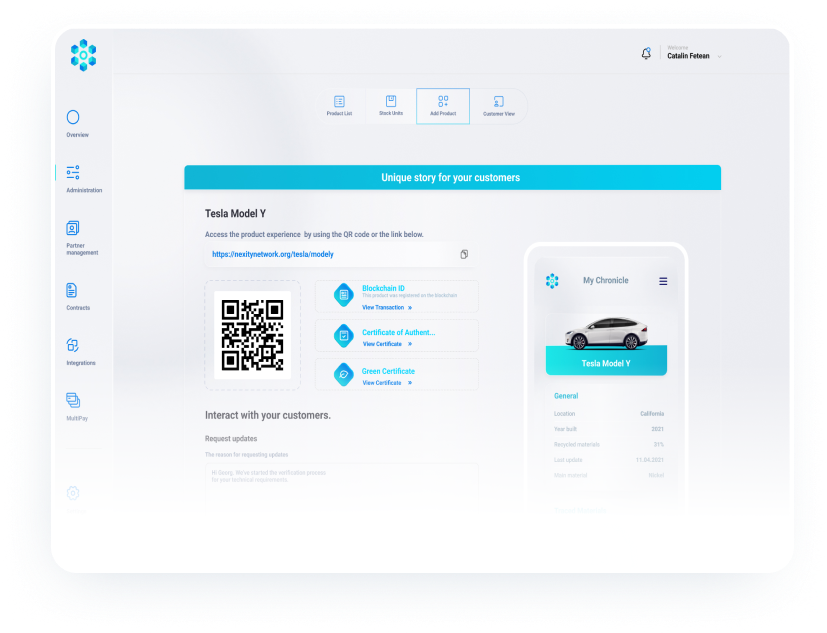 03
Your Inventory
NXT is the supply chain's value carrier by capturing and securing real-time data from daily business activities.