Traceability
Trace your materials from source to product and end-use.

Track and trace products safer, digital,
and more sustainable.
The Drivers
Build end-to-end visibility of supply chains.
Track environmental impact.
Support consumers buying decisions.
Authenticity and quality of products.
01
Supply Journal
Add your product and monitor your supply chain in real-time with blockchain, IoT, and NFC. Each consumption step. Fully visible.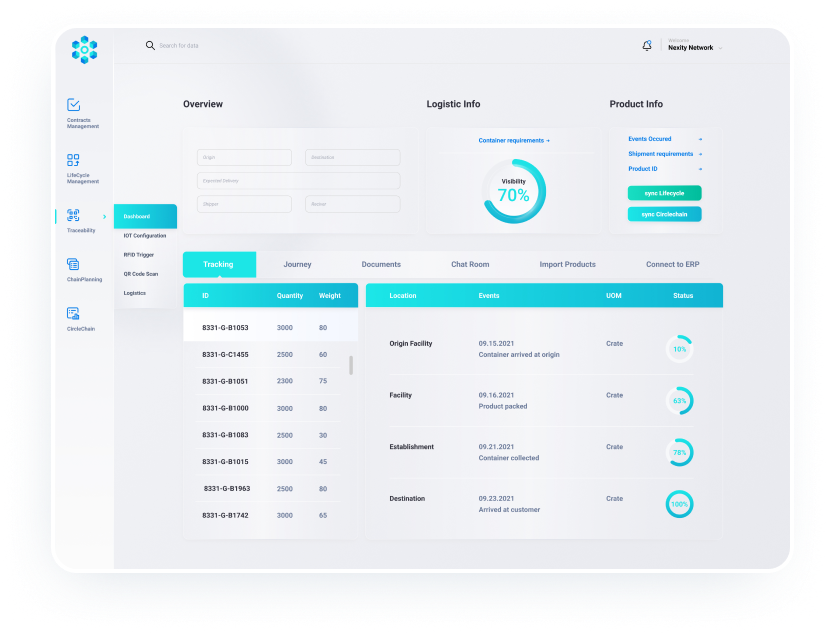 02
Product Map
When Web3 and World 3.0 merge, your brand's IP rights become a powerful source of new profitability. That's why Nexity is developing a decentralized environment to push your product and service flow into a future where authenticity is incentivized and globalized.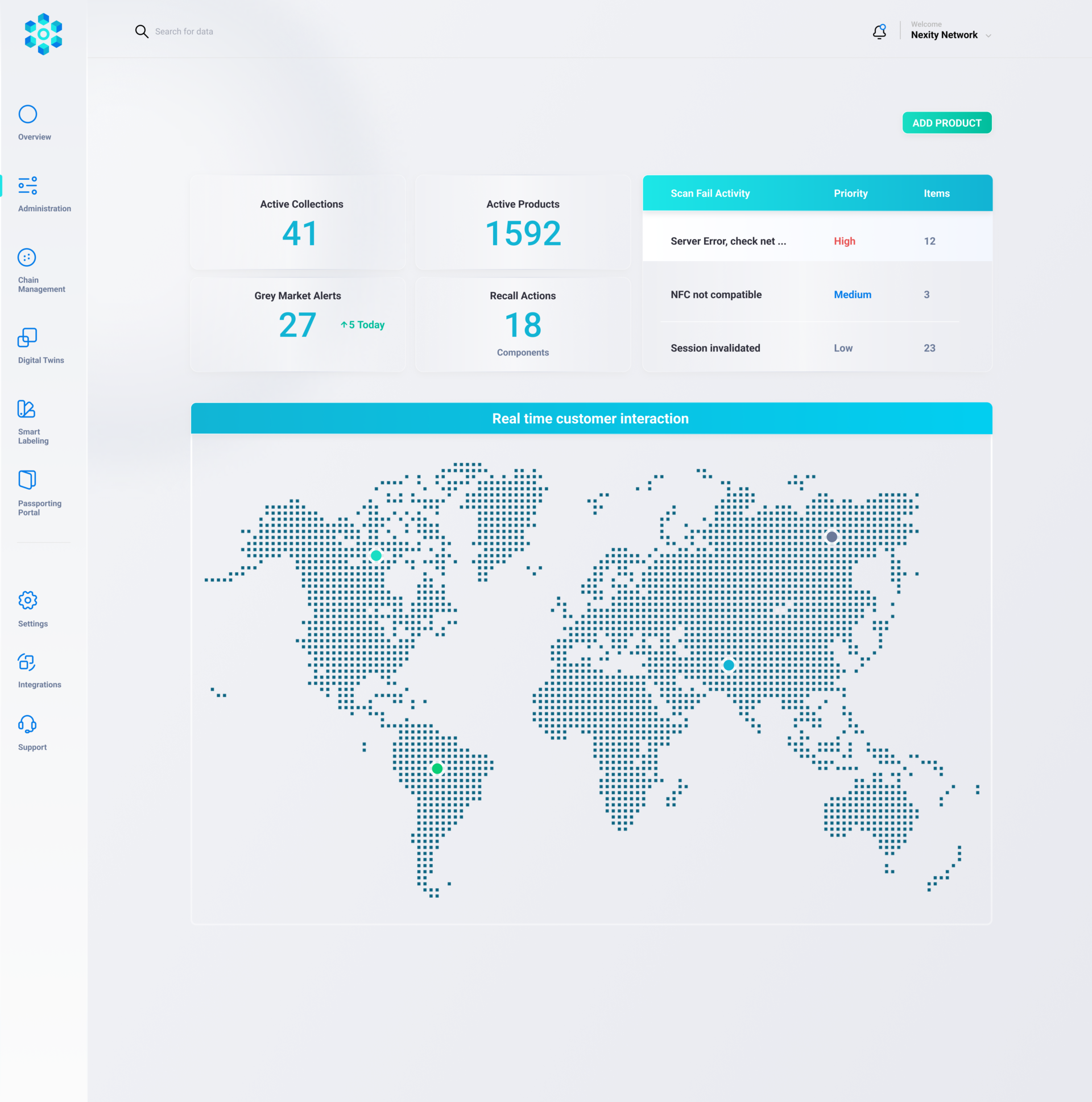 View full size image